Destinations have in recent years seen an increased need to offer local organizers good tools in their organization of events. Many also see the value of gathering volunteerism in the region or city to be able to build competence around one system, share volunteers, increase inclusion and assist as a social actor.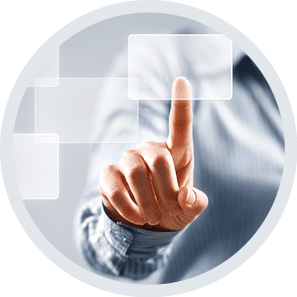 "The mobilise way" - A complete system combined with unique expertise
Mobilise Way - is a framework designed for those who are organizing a large or small event, or have ongoing management of part-time employees, volunteers, crew or other types of ad hoc resources. We want to ensure that you get an optimal and efficient work process - combined with a platform that meets your needs ..
Full oversikt over aktiviteter i regionen
Tilby arrangører gode verktøy
Implementere overgripende tiltak for frivillighet
Stimulere til mobilitet mellom arrangører og enkel rekruttering i egen base på tvers av eventer
Få oversikt med dashboards og rapporter
Samle aktører om én arbeidsprosess 
Enkel videreføring av kompetanse
Komplett system og kompetansepartner.
Enkel, tidsbesparende og tilpasset plattform
Full oversikt på rekruttering, opplæring og bemanning
Enkelt å bruke og implementere
Følg opp de som ikke er aktive – reduser frafall
Distribuere ansvar til gruppelederne
Tilgang på support og brukerstøtte
Kopier data fra år til år
GDPR-kompatibel
Effektiv oppfølgning av dine frivillige
Velg ut dine egne frivillige
Se hvem som er aktive, reduser frafall
Enkel kommunikasjon – alt på et sted
Vit at informasjon kommer frem og blir lest
Enkel, rask og automatisert oppgavetildeling
Oppmøtebekreftelse – sammenlign faktisk tidsbruk vs. planlagt tid
All informasjonen samlet ett sted
Egen personlig Min Side som gir deg komplett oversikt
Ingen nedlasting av app
Fungerer på alle flater
Lett å bli trygg på jobben du skal gjøre
Bestem selv hvilke vakter som passer deg best
Motta varsling når det legges ut noe nytt
Styr dine egne personverninnstillinger 
With Mobilise you get a complete platform with the tools you need, a consulting partner with experienced advisors and help / support when you need it.