Mobilise offers municipalities a complete platform for managing volunteers, election staff and other types of temporary resources. Mobilise offers customized solutions that cover different needs within the municipality, whether you are organizing elections, volunteering or want to provide good support tools to local organizers and organizers etc.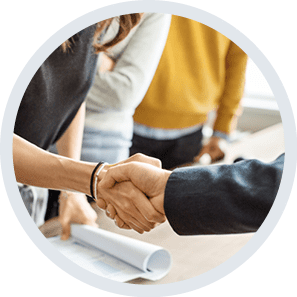 We offer municipalities different tools that can all be gathered in one and the same platform:
Mobilise har i samarbeid med flere av landets kommuner utviklet en skreddersydd løsning for administrasjon av valgfunksjonærer som idag er brukt av over 25 av landets største kommuner. Gjennom Mobilise valg får man verktøy som forenkler og effektiviserer prosessene med:
Recruitment
Communication
E-learning
Valglokaler 
Bemanning
Data overføring til EVA
Tidsrapportering
Lønnsgrunnlag
Reports and analysis
Systemet er tilpasset valg terminologi, er tilpasset til alle mulige terminaler (pc, nettbrett, mobil) og er 
Mobilise HUB er en spesial løsning for kommuner som ønsker å samle alle egne prosjekter, frivilligaktører, arrangører, organisasjoner med flere i en plattform.
I tillegg til å kunne gi alle aktørene i kommunen tilgang til gode støtte verktøy  for forvaltning av frivillige – vil man kunne oppnå en rekke andre fordeler:
Kompetansebygging rundt felles verktøy
Kostnadsbesparelser for alle aktørene
Økt kunnskap og statistikk på frivilligheten i en kommune
Mulighet for å skape frivilligmobilitet mellom segmenter
 Enkelt å skape samhandlingsrom på tvers av aktører for god koordinering av frivilligheten
Når man skal samarbeide på tvers av avdelinger, organisasjoner og med temporære ressurser som frivillige, hjelpepersonell, organisasjoner med flere – trenger man i slike situasjoner systemer som er fleksible og åpne. HR systemer, kriseverktøy og andre interne systemer er gjerne stengt bak brannmurer, krever ekstra lisenser og kan ikke deles med alle. Mobilise Beredskapsrom kan etableres raskt og åpner for full samhandling mellom både interne og eksterne ressurser. Løsningen har gode verktøy for informasjonsdeling og oppgaveplanlegging som vil bidra til å forenkle organisering av alle de ekstra oppgavene som skal løses fremover. Mobilise systemet håndterer også timeregistrering (om nødvendig) og lønnsgrunnlagsrapportering. Mobilise kan bistå kommunen både med å etablere prosjektrommene som trengs, og konfigurering av disse i løpet av meget kort tid, og få dere i gang med de prosessene som er nødvendig (import, registrering og vaktplanlegging).
"The mobilise way" - A complete system combined with unique expertise
Mobilise Way - is a framework designed for those who are organizing a large or small event, or have ongoing management of part-time employees, volunteers, crew or other types of ad hoc resources. We want to ensure that you get an optimal and efficient work process - combined with a platform that meets your needs ..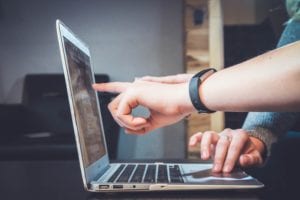 Associated the extraordinary situation you are in, there has arisen a number of new tasks municipalities must deal with. Information services must be established and staffed,
Read more
With Mobilise you get a complete platform with the tools you need, a consulting partner with experienced advisors and help / support when you need it.