The right person in the right place at the right time
The right person, in the right place - at the right time. Avoid cumbersome staffing processes and let your personnel solve this yourself. It saves you time, can reduce dropouts and increases the likelihood that your personnel will take on more shifts
Automated work shift schedule
In Mobilise's shift planning system, you can easily set up all shifts, define needs, qualifications and job descriptions. This can also be imported from Excel. If you activate the system's auto-manning function, the system will ensure that available resources are invited automatically, and that they can sign up for the guards / shifts that suit them. When a shift is full, the system will ensure that no one else can sign up for this shift. You can of course choose whether you want to staff manually as well - when necessary.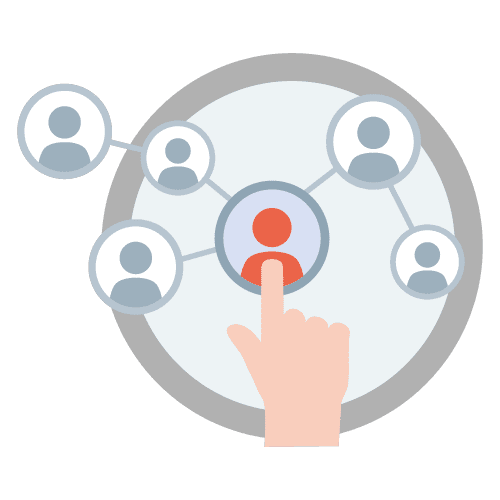 No double bookings - guaranteed!
The system does not allow double bookings, and the display of available guards and personnel will be automatically linked to availability. Personnel can themselves go to My Page and see their work shifts, which they have refused and which new ones they have the opportunity to sign up for.
Let personnel change work shifts themselves
When the plans change, a person on My Page can unsubscribe from a shift and rather sit on another shift that suits them better. The group leader will automatically be notified of this. The system ensures that other available resources can then sign up for the open space - so that it is filled with another.
Smart notification and reminder of work shifts
The system can send out automatic reminders to personnel before they go on duty. This helps to reduce dropouts and ensures that they are well informed about where to meet and what to do. The notification function is smart so that it does not send out SMS too late at night, at night when people are asleep or too early in the morning. 
Check-in and check-out - who actually worked?
Knowing who has come to work is essential to be able to carry out a planned activity. This can be done at a central check-in, by each individual group leader or by the volunteer even when they are within the right area (using geolocation). 
A separate dashboard is continuously updated, and you have a full overview of who and how many have come, who is missing, who is to come, and all other relevant data. You have a complete overview of the staff at all times.
Linked to the on-call module, you get a number of dashboards and reports that give you the basis you need for reporting, time sheets, salary and payment basis for selected groups and resources etc. By using check-in and check-out of personnel, the system will be able to give you an overview down to the hourly level of the individual resource. 
"The mobilise way" - A complete system combined with unique expertise
Mobilise Way - is a framework designed for those who are organizing a large or small event, or have ongoing management of part-time employees, volunteers, crew or other types of ad hoc resources. We want to ensure that you get an optimal and efficient work process - combined with a platform that meets your needs ..
With Mobilise you get a complete platform with the tools you need, a consulting partner with experienced advisors and help / support when you need it.